Renowned Bollywood Actress Taapsee Pannu has recalled her family's terrifying experience during the 1984 anti-Sikh riots in New Delhi.
According to Kashmir Media Service, Taapsee Pannu was born some years later, but her father's side of the family was cornered by the rioters in their Shakti Nagar home.
In an interview with The Lallantop, the actress said that despite what happened with her family during the riots, she never grew up thinking that they had experienced something bad. Although, she said, she came to realise that she belongs to a minority religion when she was old enough.
When asked about her recollections of the riots, she said in Hindi, "My parents weren't married then. My mother used to live in East Delhi. My father used to live in Shakti Nagar. Everything I know about that time, I've heard from them. My mother tells us that her side of town was safe. But in Shakti Nagar, we were the only Sikh family. We used to have a Jonga parked outside our house, and at that time, not many people had cars."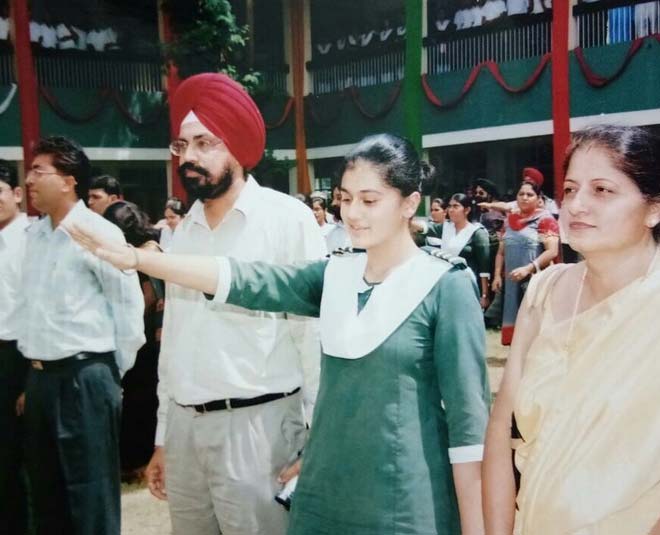 Taapsee Pannu said that the car almost got her family in trouble, when the rioters came. "When people came with swords, and petrol bombs, they spotted the Jonga. They knew that we were the only Sikh family in the neighbourhood. Our family turned off all the lights and hid, there was no point running, because they knew that they were surrounded. The house where we used to stay at, four families lived on rent. The others were all Hindus. They protected us when the rioters came. They'd come till our door, because they'd spotted the car and they knew it belonged to us. But our neighbours told them that we'd left town. They burned the car down. But we survived, because the neighbours protected us."
The 1984 riots, alternatively described as a series of pogroms or even genocide, claimed the lives of thousands of Sikhs. Several films have been made on the riots, the most recent being Jogi, which was released on Netflix last year. KMS
Source- https://www.kmsnews.org/kms/2023/03/15/bollywood-actress-recalls-her-fathers-memories-of-1984-anti-sikh-riots.html